September 21, 2023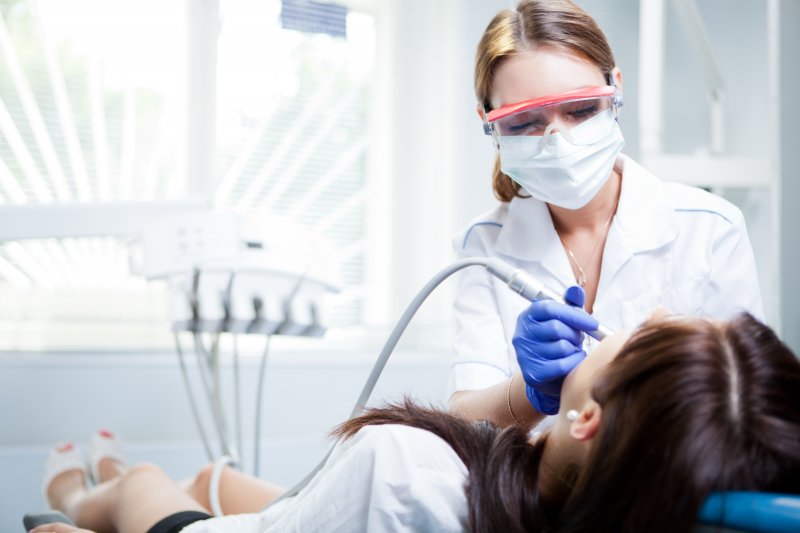 Some people think going to the dentist is only necessary if you're experiencing tooth pain, but that's not the case. The best way to protect your smile is preventive dentistry. You might be thinking, why would anyone not go get their tooth troubles fixed early on or get their teeth cleaned, but it's not always so simple. Recent studies have shown that up to 60% of Americans could be avoiding the dentist out of fear. Others struggle with the cost of care, especially if they're uninsured. Even so, it's best to see your dentist sooner rather than later. Here's how skipping your dental cleaning affects your oral health.
The Importance of Preventive Care
Whether you're maintaining a good and thorough oral hygiene routine at home, following a balanced diet, or regularly visiting your dentist, taking care of your smile is the foundation of your oral and overall health.
Seeing your dentist every six months prevents a multitude of diseases and lowers your risk of serious health problems. These dental checkups and cleanings can help more than your mouth – studies have linked heart attacks and strokes to gum disease associated with poor oral hygiene!
Although dental anxiety and cost might be barriers to preventive care, you shouldn't put off your regular appointments. Your dentist is more than willing to work with you to alleviate any of your worries, whether through accommodations, like establishing hand signals to stop temporarily or bringing soundproof headphones, or sedation: all you need to do is ask! As for cost, research shows that for every $1 spent on preventive dental care, up to $50 can be saved on reparative or restorative treatments down the road.
It's best to detect dental problems sooner rather than later. Whether the issue is mild or severe, treating it early can make procedures simpler and less invasive. Without regular trips to the dentist, small tooth trouble can lead to needing root canals, gum surgery, and tooth extraction.
Fortunately, preventive dentistry goes a long way in protecting your pearly whites from oral health problems. Ironically, people who avoid going to the dentist end up seeing them more frequently in the long run to fix bigger concerns that resulted from their skipped checkups.
What Skipping Your Dental Cleaning May Do to Your Smile
If you don't go to your dentist for a cleaning at least every six months, you are leaving your teeth and gums at risk of oral health issues. Plaque and bacteria can build up in hard-to-reach spots that brushing and flossing might not be able to clean. Some oral health problems you may be at risk for are:
Cavities (Tooth Decay)
Periodontal (Gum) Disease
Tooth Loss
Bad Breath
(Advanced) Oral Cancer
Visiting your dentist ensures they will catch and treat oral health conditions before they become too severe. Protect your smile for years to come by setting your next appointment as soon as you can!
About the Author
At Palm Dentistry, Dr. Sienna Palmer and her team provide high-quality, personalized dental care to all their patients. The practice offers a wide range of services, including but not limited to dental checkups, teeth cleanings, nightguards, fluoride treatments, and oral cancer screenings. If you're due for a dental checkup or cleaning, contact Dr. Palmer through her website or by phone at (949) 365-0951.
Comments Off

on How Does Skipping a Dental Cleaning Affect Your Oral Health?
No Comments
No comments yet.
RSS feed for comments on this post.
Sorry, the comment form is closed at this time.