Invisalign – Mission Viejo, CA
Easily Straighten Your Teeth & Improve Your Smile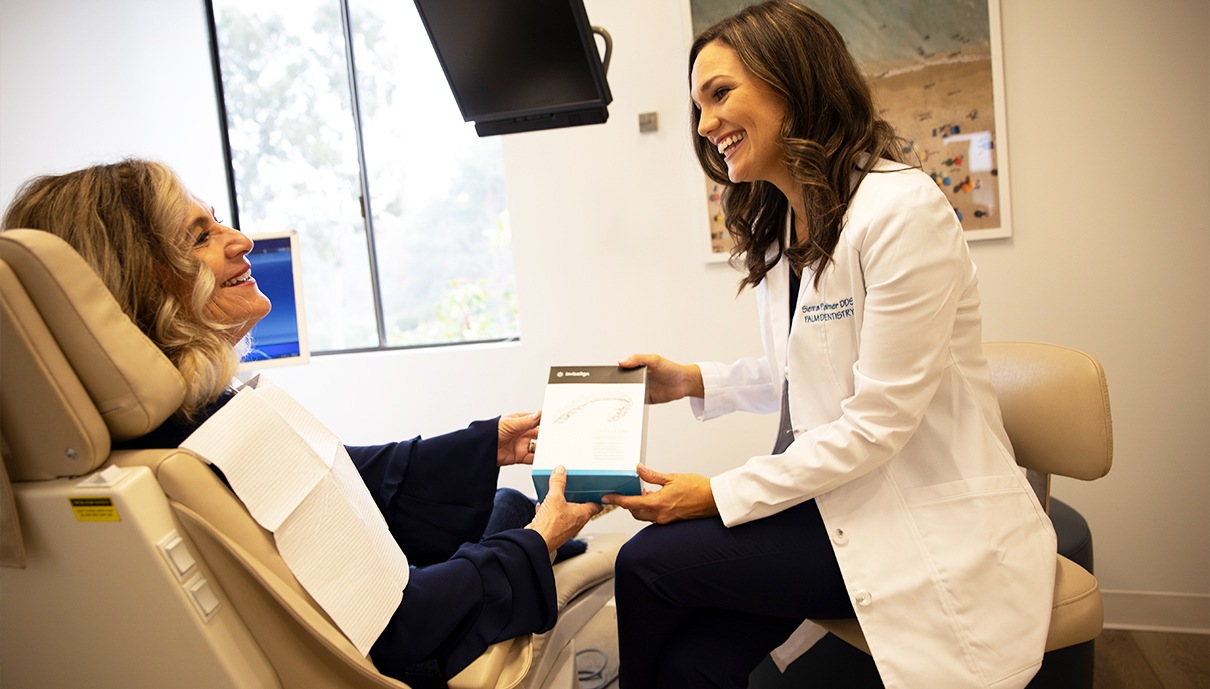 If you've always gone through life with misaligned or crooked teeth, large gaps between your teeth, or an uneven bite, it's worth noting that your orthodontic dental treatments can actually be quite helpful to both your smile's appearance and your oral health. At Palm Dentistry, we can explain the realignment process to you directly, simulate what your future smile could look like, and make sure your treatment goes as intended. To start your smile transformation, please give Dr. Palmer a call for Invisalign clear braces in Mission Viejo, CA!
Why Choose Palm Dentistry For Invisalign?
#1 Preferred Invisalign Provider
#2 See a Preview of Your Results Before Beginning Treatment
#3 Friendly, Caring, & Accommodating Dentist
How Invisalign Works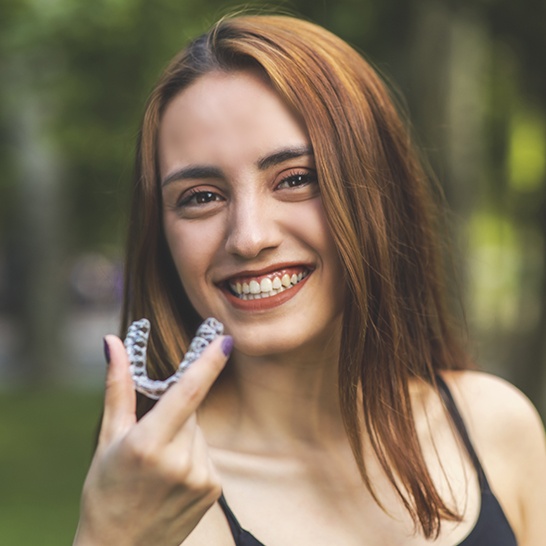 Invisalign uses a series of clear aligners that you'll wear over your teeth like a mouthguard. These clear aligners are designed to gently shift your teeth into straighter positions over a long period of time. To do so, you'll wear each set of aligners for about 22 hours a day. Then, you'll move on to the next pair in your series after wearing your aligners for about two weeks. Since they are easy to remove, you won't have to change your oral care habits or diet just to achieve a healthier and straighter smile.
Indications for Invisalign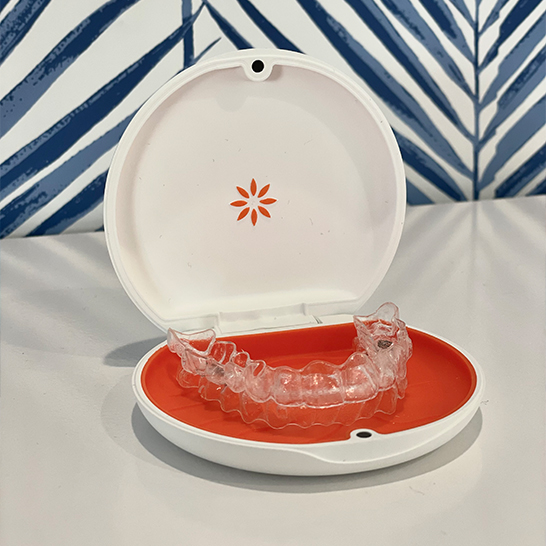 A wide variety of orthodontic issues can be corrected with Invisalign. While severe problems are still best addressed with traditional metal braces, Invisalign is ideal for fixing mild to moderate cases of the following common issues:
Crowded Teeth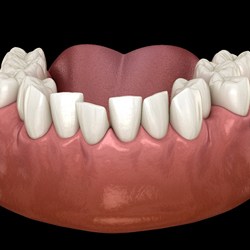 Teeth that are crowded, too close together, or overlapping can lead to serious oral health issues in the long run. Not only do they put you at a higher risk of problems like tooth decay and gum disease, but the excess wear can weaken your enamel and lead to chipped teeth.
Gaps Between Teeth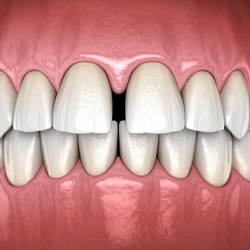 Gaps between your teeth, especially between your front two teeth, can make you feel self-conscious about your appearance. What's more, these spaces can collect food debris and plaque, which can lead to decay and infections if allowed to accumulate.
Bite Alignment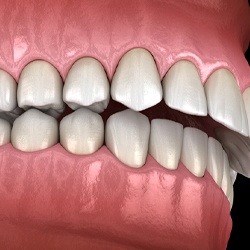 Bite problems like overbite, underbite, open bite, and crossbite can be addressed with a custom Invisalign treatment plan. Not only can these issues distract from your appearance, but left untreated they can cause serious jaw problems like bruxism, TMJ disorder, and lockjaw.
The Benefits of Invisalign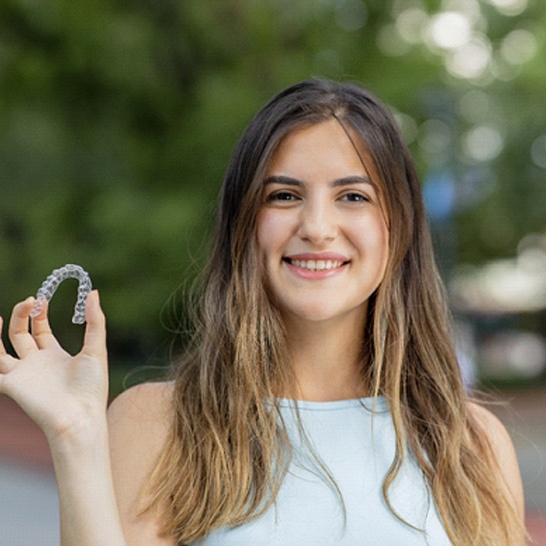 Virtually invisible appearance
No food restrictions
Removable for easy cleaning
Typically a shorter treatment timeline than metal braces
No sharp or poking metal wires and brackets
How Much Does Invisalign Cost?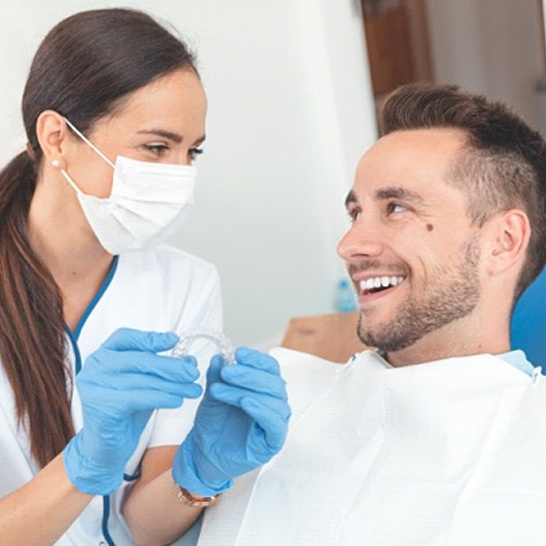 Just as no two smiles are exactly the same, no two Invisalign treatments will be exactly alike. Factors like your age, current oral health, and severity of your orthodontic problems will define the details of your treatment plan and influence how much your Invisalign costs in Mission Viejo. Additionally, how well you adhere to your daily 20-22 hour wear time will impact the final cost of your treatment. We'll be able to give you a custom estimate during your initial consultation and review your options for making your new smile as affordable as possible.