Veneers – Mission Viejo, CA
Enhance Your Smile in Just Two Appointments!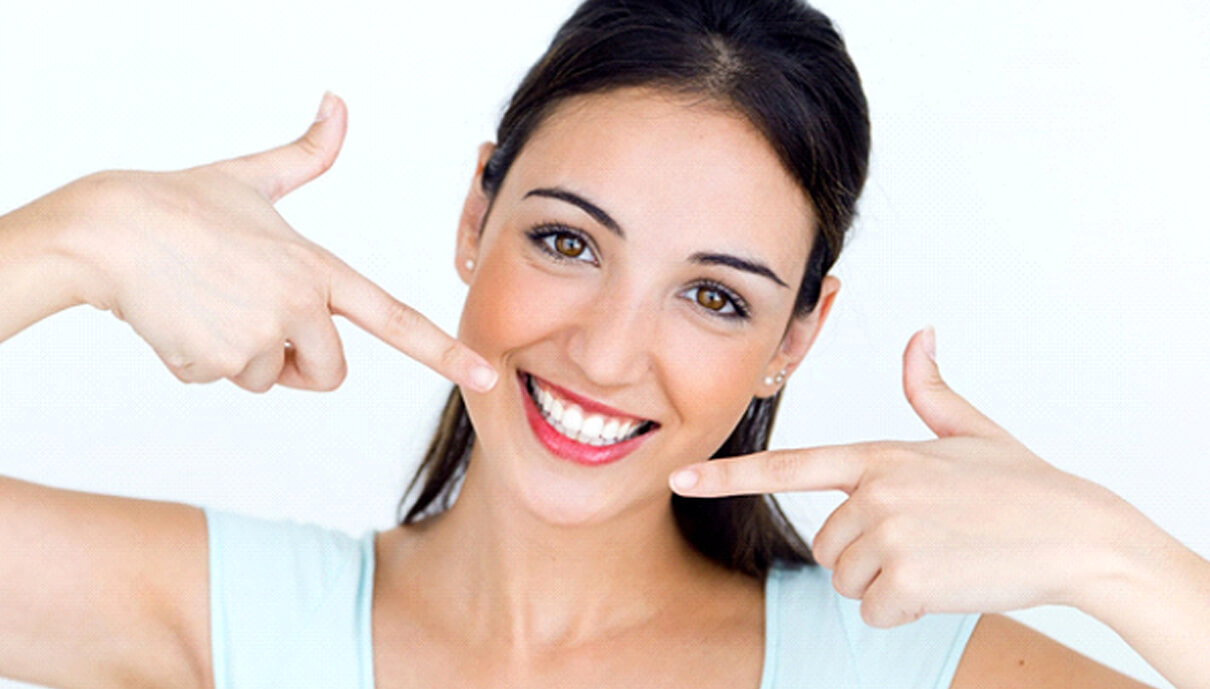 If your teeth are plagued by multiple imperfections like stains, gaps, and chips, trying to decide on the right cosmetic dentistry treatment to fix your smile can feel overwhelming. Luckily, there's one service that can correct all of these flaws and more – veneers. Dr. Palmer are proud to offer this incredibly versatile treatment that can fully enhance your smile in just two appointments! Contact our team at Palm Dentistry to get started.
Why Choose Palm Dentistry for Veneers?
High-Tech, Modern Dental Office
Friendly, Experienced Dentists
Dental Treatments 100% Customized for Each Patient
What Are Veneers?
A veneer is a thin porcelain shell designed to completely cover the front surfaces of a tooth. Once it is bonded in place, virtually all of your tooth's imperfections – including cracks, discoloration, gaps, and even minor alignment issues – instantly disappear. Each veneer is custom-made to mimic the exact size, shape, and color of your pearly whites, allowing you to achieve the flawless smile you've always wanted but never been able to have.
Benefits of Veneers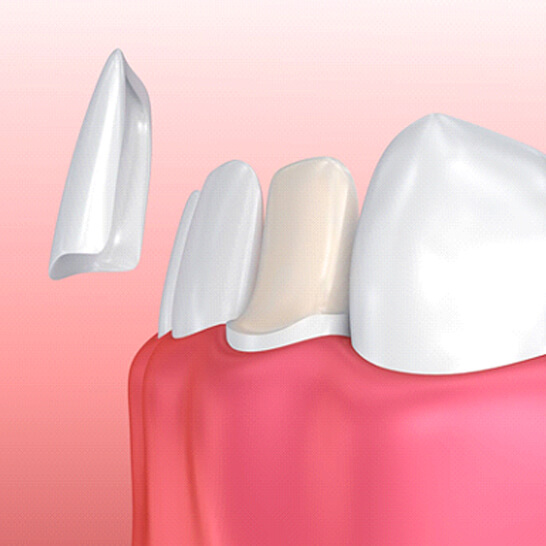 Because of the amazing advantages that veneers have, it's no wonder they have become one of our most popular cosmetic services:
Versatility – Since the entire front-facing surface of a tooth is concealed, veneers can fix the majority of aesthetic flaws the tooth may have.
Confidence – Every veneer is carefully designed to blend in with your smile, ensuring natural-looking yet gorgeous results. No longer will you be too shy to smile in public!
Durability – Veneers are able to withstand the everyday pressures of biting and chewing. Plus, porcelain is resistant to staining, allowing you to keep your smile white for years to come.
Longevity – With the right aftercare, veneers can last for 10 or even 20 years!
The Process of Getting Veneers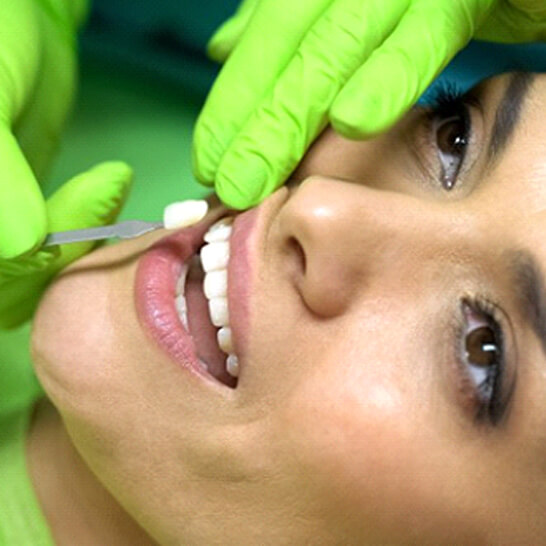 We'll begin the veneers process with a consultation, during which our dentists will discuss how your smile looks and the specific ways you'd like to improve it. After confirming that veneers are right for you, we can schedule the two appointments it will take to receive veneers.
We start by preparing your teeth for veneers, which may involve removing a small bit of enamel. Then, we take impressions of your teeth and send those molds to a trusted dental lab. While their team of ceramists begin crafting your veneers to our exact specifications, we can place temporaries over your teeth for a few weeks. Once the permanent veneers arrive at our office, you'll simply return to have them placed.
Understanding the Cost of Veneers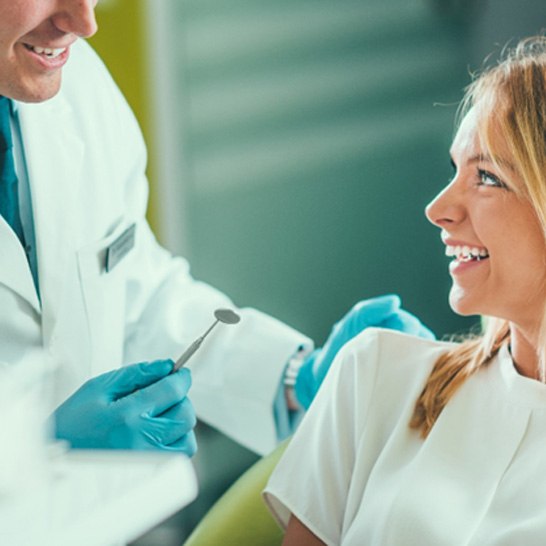 If you aren't happy with your smile or wish you could make a few changes to your teeth, then you may be considering cosmetic dentistry. While there are plenty of benefits to enjoy from any of these treatments, you can typically expect veneers to provide a comprehensive solution for improving your pearly whites. However, it's important to know what to expect when paying for this procedure, especially since they aren't the only cosmetic option to explore. Read on to learn about the cost of veneers in Mission Viejo and how they measure up to other treatments.
Cost vs. Cosmetic Dentistry: What's Best for Me?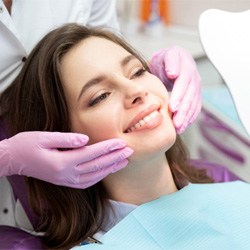 As one of the most comprehensive cosmetic dental solutions out there, it's easy to see why veneers are highly popular. Still, it's a good idea to go through all of your options to determine the expected results and understand their price ranges. Here are some of the services our team offers and how they compare to veneers:
Teeth Whitening – If you're struggling with dental stains and discoloration, professional teeth whitening is the most cost-effective method to address the issue. With either a take-home kit or in-office procedure, you'll be able to show off your newly brightened pearly whites for several months to a couple of years before needing touchups. This treatment won't alter the size or shape of your teeth.
Dental Bonding – By sculpting over your teeth with tooth-colored composite resin, your dentist can address minor stains, chips, cracks, and gaps in your smile in just a single appointment. While this treatment is effective and can provide brilliant results, the results will typically last 10 years or more with proper care.
Gum Recontouring – Some cosmetic services can provide permanent results, such as gum recontouring. Although this option helps remove excess gum tissue to reveal the beautiful teeth hiding underneath, it isn't designed to improve their size, shape, or color.
Veneers – These porcelain layers can cover the front side of any affected teeth, concealing multiple dental imperfections at once. This procedure does come at a higher initial value than other options, but the results are both comprehensive and long-lasting, as you'll be sure to enjoy your new smile for 15+ years with minimal dental care.
How to Make Veneers Affordable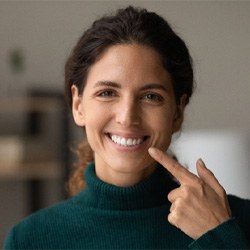 Veneers are considered part of cosmetic dentistry, and dental insurance doesn't usually cover these types of treatments. Even so, this isn't the only solution that can help make your procedure more manageable. Our team is proud to work with CareCredit, which can help break up the overall price of your chosen dental service into smaller, monthly installments with little to zero interest. This means you'll be more likely to achieve your desired results stress-free!