Trusted Mission Viejo, CA Dentist
Get to Know
Dr. Sienna Palmer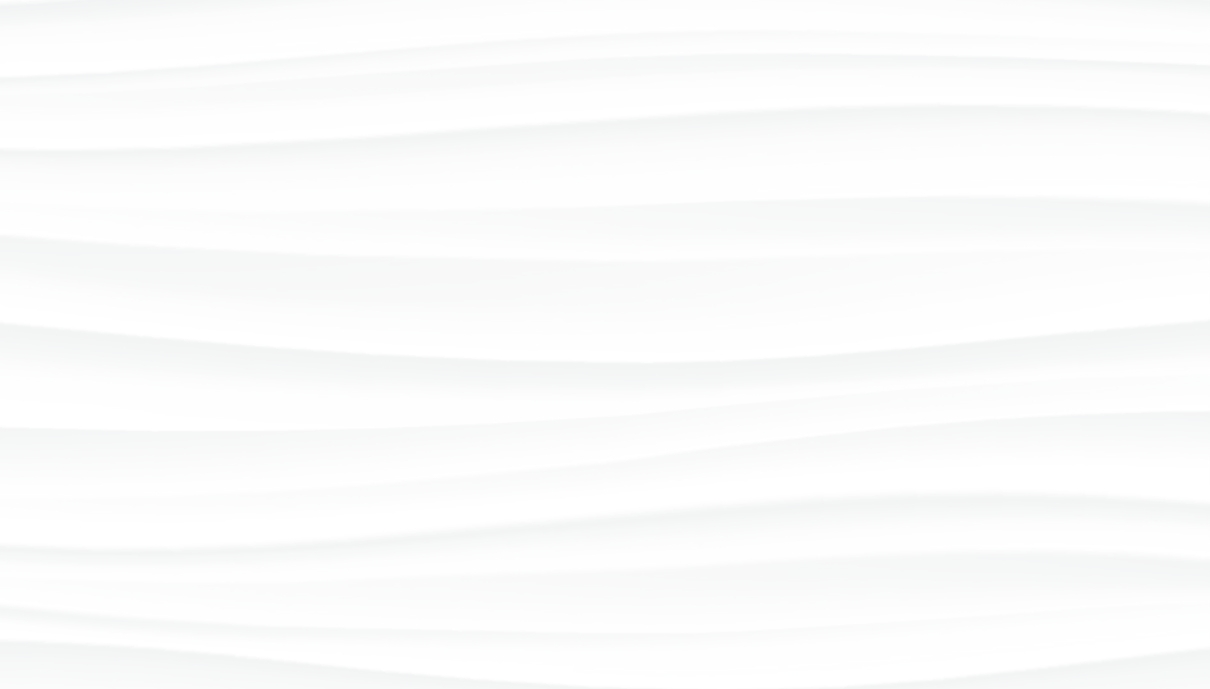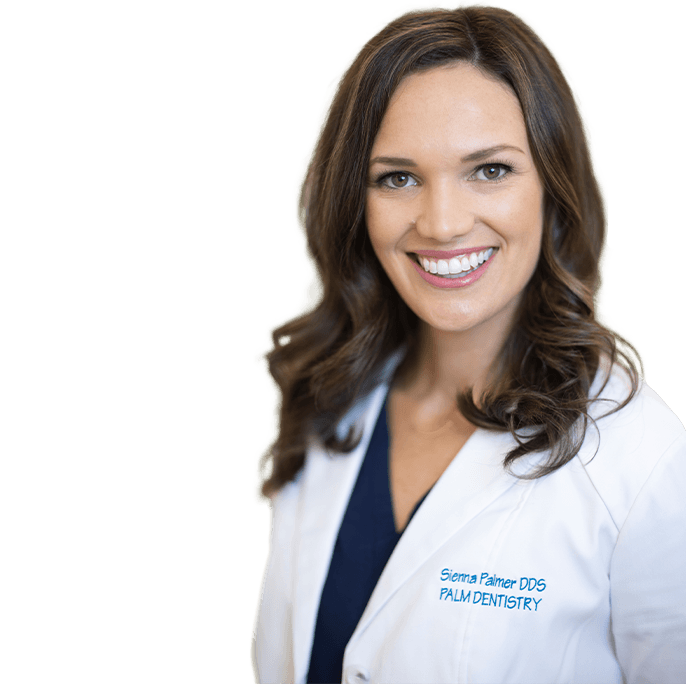 For as long as she can remember, Dr. Palmer has loved helping people smile, whether through treating their toothaches, creating cosmetic smile enhancements, or simply approaching them in a friendly manner. She can't wait to help all of our patients achieve amazing oral health and happiness! Interested in learning more about Dr. Palmer? Just continue reading below.
Why Did You Decide to Become a Dentist?
Dr. Palmer's love of dentistry started over a decade ago, when she joined Dr. Schaub's dental office as a dental assistant. The position allowed her to gain important skills and knowledge, and Dr. Schaub introduced her to the profession in an amazingly compelling way. As a dentist, it was clear that she loved what she did and had formed countless lifelong relationships with patients while also maintaining a beautiful balance of work and family. The more Dr. Palmer learned about the work, the more she wanted to follow in her mentor's footsteps – and the rest is history. She purchased this dental office from her incredible mentor Dr. Phyllis Schaub in 2020. They share the same treatment philosophies, as well as a similar friendly, calming demeanor and plenty of respect for one another.
Today, Dr. Palmer loves that dentistry is a creative outlet that enables her to form so many meaningful relationships with not only her patients, but her team members as well. Dr. Palmer feels proud to have accomplished her dream of owning a dental office in Orange County!
Where Did You Study Dentistry?
Dr. Palmer grew up in Newport Beach. After graduating from Newport Harbor High School, she studied business at Southern Methodist University in Dallas, TX before pursuing her dental doctorate at the distinguished Ostrow School of Dentistry at the University of Southern California – GO TROJANS! During this time, she made education, clinical experience, leadership, and community outreach her top priorities.
Continuing education is an important part of Dr. Palmer's life as well. She is Invisalign Certified, has undergone extensive training in CAD/CAM technology, and has also taken several courses through the Academy of General Dentistry as she works towards her fellowship. She is passionate about staying up to date on the latest advancements in dentistry, particularly minimally invasive biomimetic dentistry.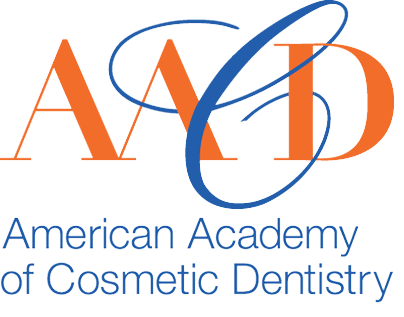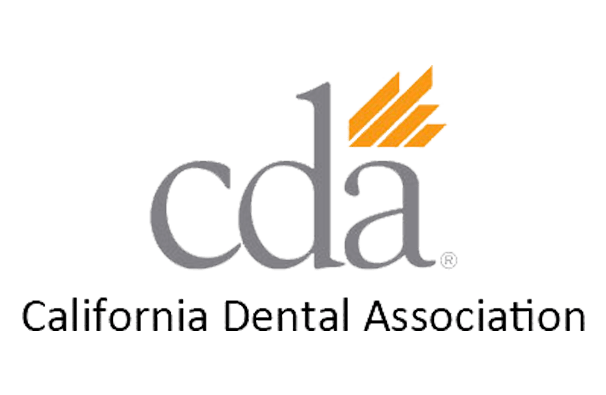 Outside of the Dental Office, What Do You Like to Do?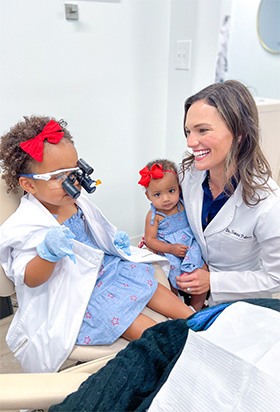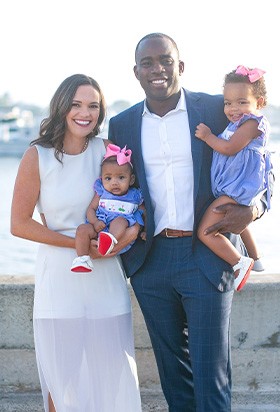 Dr. Palmer's husband Dr. Nehi Ogbevoen was her dental school sweetheart, and he is currently a practicing orthodontist in Orange County at Barkate Orthodontics. They have two sweet girls named Capri (named after the breathtaking Italian island) and London (named after the city her father was born in) who bring light and happiness to their lives. After some time spent away, Dr. Sienna Palmer Ogbevoen is thrilled to return to Orange County and the dental office that originally sparked her love of dentistry and patient-centered care! She has plenty of loved ones in the local area and can't wait to share their traditions and new memories with her growing family.
Outside of working hours, Dr. Palmer enjoys entertaining friends and family, taking long walks with her baby, riding her Peloton, playing golf with her husband, and doing pretty much anything near the beach!
Want More? See Dr. Palmer's Interview on South OC Moms!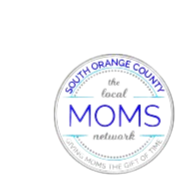 We love the Mission Viejo and Orange County community and were delighted to connect with the South Orange County Mom's Network!