Dental Team – Mission Viejo, CA
A Caring,
Patient-Focused Team
Since we're a small dental office, you'll soon become familiar with the different members of our team. While they all contribute to Palm Dentistry in a unique and valuable way, each one has the same goal in mind: provide the best service possible for each specific patient. Each one will give you a warm greeting whenever you visit and will completely personalize their approach just for you. The bios below will help you learn more about them before your first visit.
Jennifer, Office Manager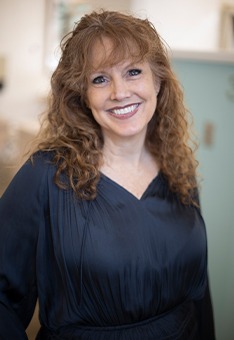 Jennifer has been a part of the dental world for over 35 years so far, with nearly a decade spent right here at our dental office. She's been trained very well by every dentist she's worked for! What she enjoys most about this job is getting to see the positive changes that come over patients after their treatments are complete. Seeing their self-esteem, happiness, and comfort levels rise is always so rewarding.
Away from work, Jennifer is happily married with four adult children. You can typically find her getting together with loved ones, creating beautiful, handmade crafts, or sailing with her husband.
Cathy, Registered Dental Hygienist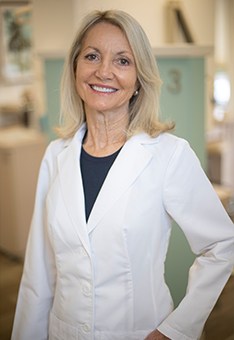 Cathy studied dental hygiene at the Ostrow School of Dentistry of the University of Southern California, where she was the class president. She's also served as a California Delegate for the American Dental Hygiene Association National Convention. Today, she has been a part of this field for an amazing 40+ years, with a vast majority of that time spent as part of our team. She has a lifelong passion for helping patients achieve healthy, beautiful smiles!
Anna, Dental Assistant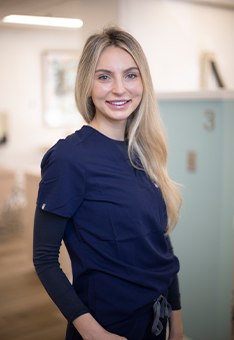 Anna's dental career spans nearly a decade so far, and she really loves being able to help patients from all walks of life feel comfortable at the dentist's office. She studied dental assisting at Mid-Plains Community College in North Platte, NE.
Anna grew up in Nebraska on a farm, and her parents still live there. She also has three siblings and several extended family members, many of whom live here in California and have helped her feel at home. When she isn't busy caring for teeth, her favorite hobbies include taking Pilates and Barre classes, going out to dinner, and spending quality time at the beach/pool in the summertime.