Emergency Dentist — Mission Viejo, CA
Get Dental Care When You Need It Most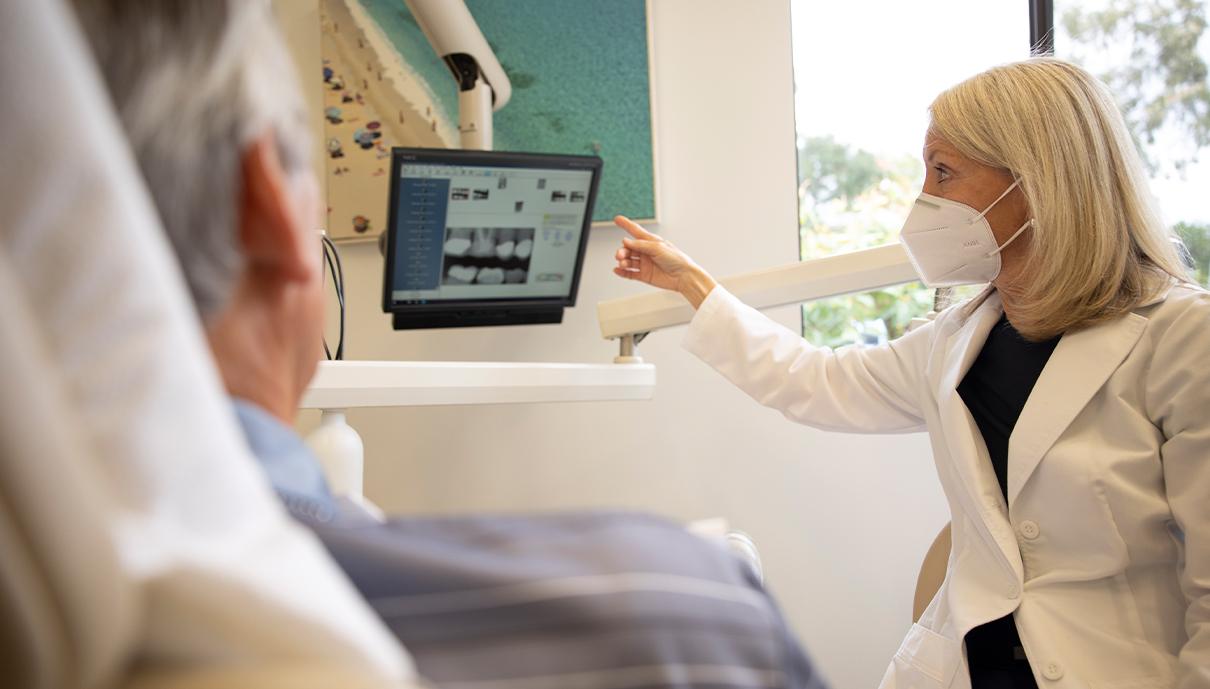 Even if you've never experienced a dental emergency before, you'll want to have a dedicated dentist and dental office that you can visit in the worst-case scenario. Whether you're experiencing tooth pain and don't know how to address it, or you recently suffered from a physical injury that left your tooth cracked or knocked out, don't wait another day to get it taken care of. Call Palm Dentistry and Dr. Palmer will meet you as soon as she can to get you treated with emergency dentistry in Mission Viejo!
Why Choose Palm Dentistry for Emergency Dental Care?
Same-Day Crown Technology Available
Stay Relaxed with Sedation Dentistry
Kind And Caring Dentist and Team Members
What to Do in a Dental Emergency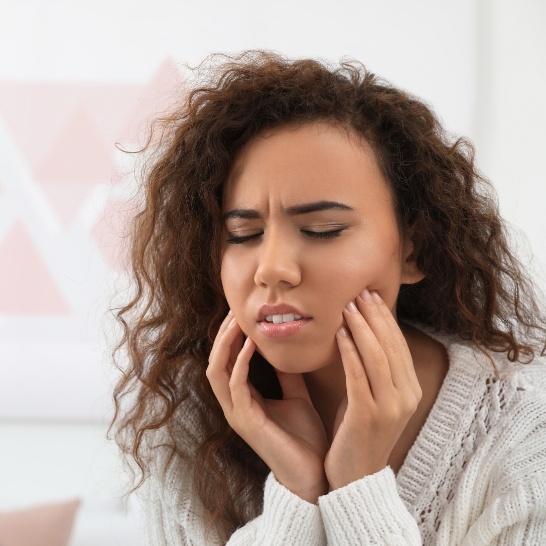 Call our office. The sooner you contact us, the better chance we have of saving your smile. Over the phone, we'll pencil you in for the closest available appointment and share tips on how to manage your situation until you get to us.
See Dr. Palmer for an emergency exam. When you get to our office, Dr. Palmer will conduct a detailed emergency exam to identify the cause of your emergency. Using her findings, she'll create a custom treatment plan to get your oral health back on the right track.
Get the care you need. During your appointment, we may be able to temporarily address your situation. However, you'll likely have to return for additional treatments. Some common solutions include fillings, dental crowns, root canal therapy, gum disease treatment, and extraction.
The Most Common Dental Emergencies
When a dental emergency occurs, the first thing you should do is stay calm and get in touch with our dental office as soon as you can. The sooner you do, the more likely you can get seen the same day as well as talk with our team and receive guidance on at-home care. Dental emergencies should never wait, but we understand that sometimes it can be difficult to get seen for care. In the meantime, here's what you can do to improve your situation before you arrive.
Understanding the Cost of Dental Emergencies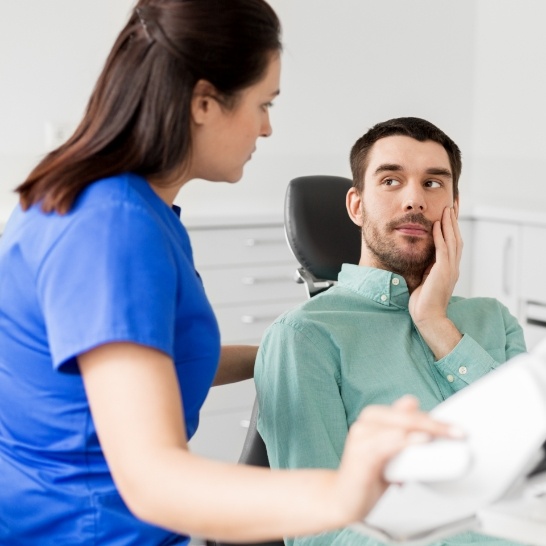 Depending on the type of dental emergency you're experiencing, your costs may vary when you arrive for treatment. For example, placing dental fillings is generally a less expensive treatment than root canal therapy. With that said, we want to make your care as affordable as possible. Not only will we help you maximize any dental insurance benefits you have, but our experienced emergency dentists in Mission Viejo will create a treatment plan that's both reasonable and fits within your budget.
Every Dental Emergency is Different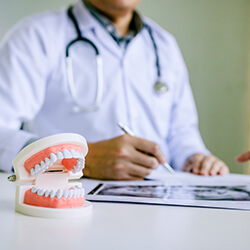 There are many different kinds of dental emergencies, and no two situations are exactly alike. For this reason, there is no one-size-fits-all cost of emergency dentistry in Mission Viejo. During an emergency visit to our office, our dentists will quickly and carefully evaluate your mouth and plan a course of action. Common solutions to dental emergencies include:
Root canal therapy
Extractions
Dental crowns
TMJ treatment
And more!
Before starting any treatment, Dr. Palmer will explain the problem, what steps they are going to take, and provide an accurate cost estimate. This way, you will know exactly what to expect!
Does Dental Insurance Cover Dental Emergencies?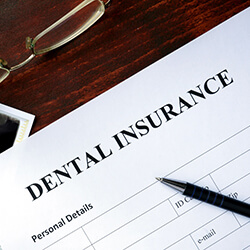 While every plan is different, most dental insurance plans provide some form of coverage for dental emergencies. For example, insurance often covers 50% to 80% of the costs associated with extractions or root canal therapy. In addition, many insurance plans include full coverage for one emergency exam per year. We recommend confirming your emergency insurance coverage with your provider before committing to treatment. Our experienced team will be happy to help you understand the details of your insurance plan and maximize your benefits.
Other Options for Making Dental Emergencies Affordable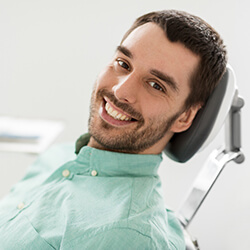 Even if you do not have dental insurance, you can get the urgent care you need at Palm Dentistry without breaking the bank. We are proud to partner with CareCredit, a trusted dental financing organization that offers flexible payment plans. By breaking up the cost of emergency dental care into smaller payments, you won't have to worry about straining your budget.
While accidents and infections can often be the source of stress and anxiety, the cost of emergency dentistry in Mission Viejo should not be. You can rest assured that our experienced and knowledgeable team will go above and beyond to deliver quality urgent care and help you navigate the cost of treatment.
Taking Care of Your Smile Can Save You Money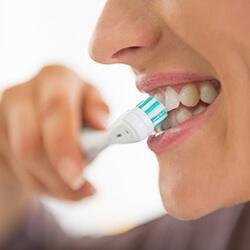 Some dental emergencies happen suddenly and cannot be avoided. However, many dental problems are the result of untreated infections or damage. That is why preventive oral care is so important! If you want to save money and maintain a healthy smile, start by diligently brushing twice a day and flossing daily. In addition, be sure to visit a dentist every six months for a routine checkup.
Another way to save money and protect your smile is to seek treatment as soon as you become aware of dental pain or damage. If you put off treatment just to save a few bucks now, you could end up costing yourself a lot more in the future. For example, we may be able to save an infected tooth with a root canal if detected early on. If you wait to seek treatment, however, the infection could worsen. You may end up losing your tooth and needing to replace it with a dental implant.
How to Prevent Dental Emergencies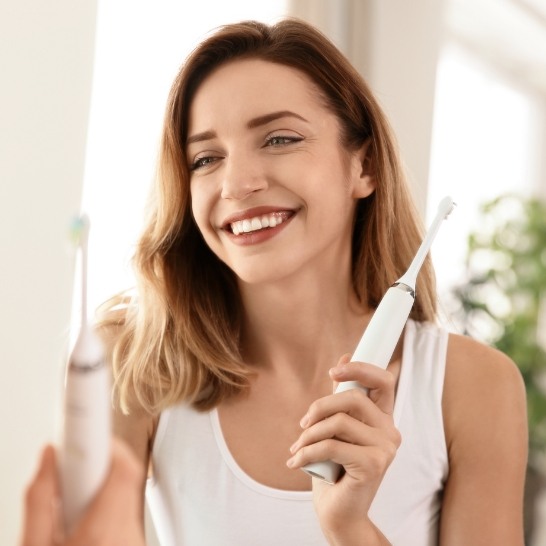 In most cases, dental emergencies can be avoided if you take the time to practice a few key habits. For example:
Always brush twice a day with fluoridated toothpaste.
Floss at least once a day.
Maintain regular checkups with our dental office every six months.
Avoid chewing on hard or inedible objects that can damage teeth (i.e., pens, pencils, fingernails, ice cubes, etc.)
Never use your teeth as a tool to open packages, bottles, or any other container.
Dental Emergency FAQs
Learning all about how to prevent, handle, and pay for dental emergencies is a great first step in ensuring your experience is as anxiety-free as possible. However, it is completely normal to still have a few questions on your mind, which is why we have responded to a few of the most frequently asked ones below. Of course, if you would prefer to speak directly with our emergency dentist in Mission Viejo, don't hesitate to contact our dental office!
When Should I Go to The Dentist vs. The Hospital for A Dental Emergency?
Dr. Sienna Palmer and our team here at Palm Dentistry are proud to utilize the latest technology, personalized treatment plans, and our patient-driven approach to care to help your smile when you need it most. That is why you'll find same-day dental crowns, anxiety-free root canal therapy, and more all under one roof. With that being said, if your dental injury results in a life-threatening condition, like trouble breathing, a jaw fracture, or uncontrollable bleeding, then you should call 911 or head to your local ER right away. Once you have received the medical attention you need, give us a call so we can restore the aesthetic and function of your smile as well.
Do Dental Emergencies Have to Be Treated Immediately?
In short, the answer is yes. Even neglecting a seemingly insignificant toothache could mean the difference between root canal therapy and tooth extraction. So, make sure you attend your six-month dental checkups and cleanings and that you bring any unusual soreness, discomfort, or pain to the attention of our dentist in Mission Viejo right away. That way, we can closely monitor your oral health and administer treatment in the early stages.
Is Treatment for Dental Emergencies Covered by Dental Insurance?
Since dental plans vary from patient to patient, there is no all-encompassing answer. For some, one emergency dental exam is included in their yearly benefits. For others, restorative services, like root canal therapy and dental crowns, are covered up to 80%. The best way to find out for certain is to contact your insurance provider or allow us to file a claim on your behalf. If you don't have a dental plan or need to break up the cost of your treatment into manageable, monthly payments, then don't hesitate to ask us about CareCredit financing!
When Do I Need a Root Canal?
Once the harmful bacteria from an infected tooth travels to the inner layers and damages the nerve, root canal therapy is necessary to restore the function of the tooth. Fortunately, this procedure is not nearly as bad as its reputation – many patients find the process no more cumbersome than a traditional filling. In fact, undergoing this straightforward, extremely common treatment can actually relieve your discomfort. So, don't hesitate to schedule an appointment if you are struggling with oral pain.