Dental Crowns – Mission Viejo, CA
Natural-Looking Repair for Broken or Decayed Teeth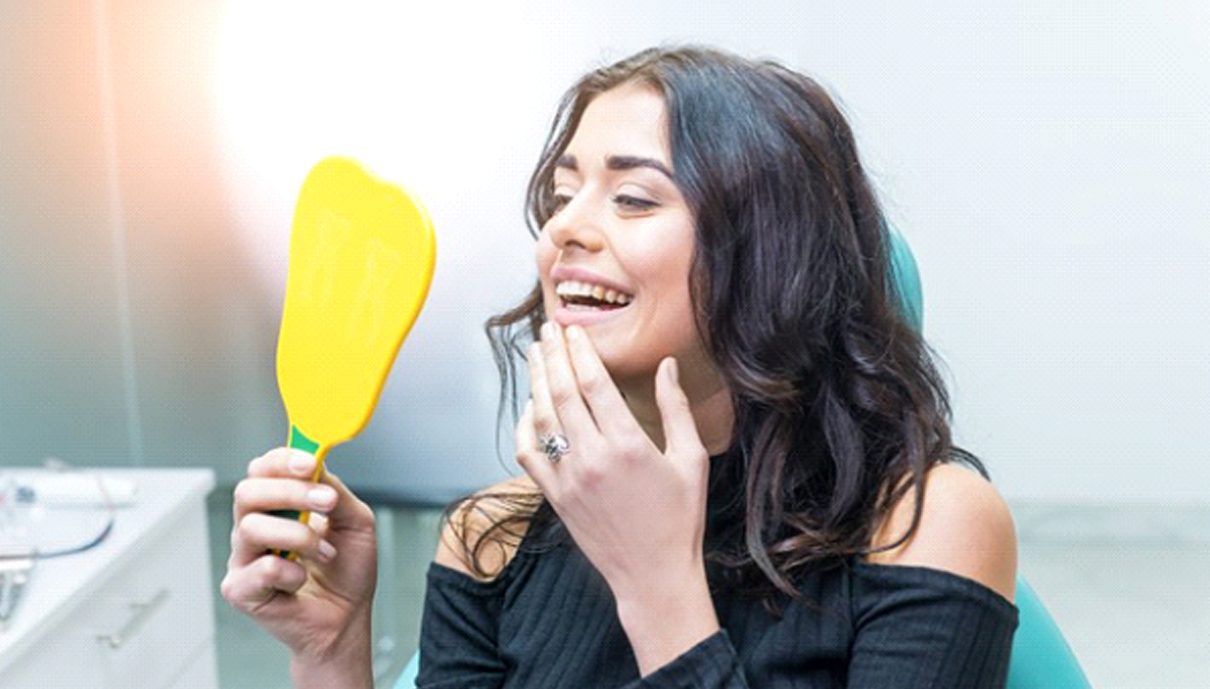 Is one of your teeth damaged to the point that you can barely chew without discomfort? Do you have a noticeable chip or crack in your tooth that makes it difficult to smile with confidence? In either case, that tooth may benefit from a dental crown. At Palm Dentistry, we can design these restorations to fit comfortably over your tooth, making it look and feel brand-new again. We even provide same-day dental crowns in Mission Viejo, CA thanks to CEREC technology! Don't wait to give your smile the natural-looking repair it deserves – contact us today to schedule a dental crown consultation with Dr. Sienna Palmer.
Why Choose Palm Dentistry for Dental Crowns?
Same-Day Dental Crowns Offered
Impressions Taken with Digital Scanner – No Messy Putty Required!
Modern Dental Office with Relaxing Atmosphere
What Is a Dental Crown?
A dental crown is essentially a "cap" designed to fit over the entire visible section of a tooth (the part that you can see above the gumline). This incredibly versatile solution can serve a number of purposes. For example, a dental crown can:
Repair a decayed tooth when a filling alone is not sufficient.
Strengthen a tooth that has undergone root canal therapy.
Shield a broken or worn-down tooth from further damage.
Improve the appearance of a misshapen, discolored, or otherwise cosmetically flawed tooth.
Replace a missing tooth when paired with a dental implant or used as part of a dental bridge.
In the past, dental crowns were typically made from gold, silver, or other precious metals. However, these solutions created noticeable spots in your smile and could even weaken the tooth in the long run. At Palm Dentistry, we usually make our crowns from tooth-colored ceramic, which can be customized to blend in with the rest of a patient's grin.
The Dental Crown Process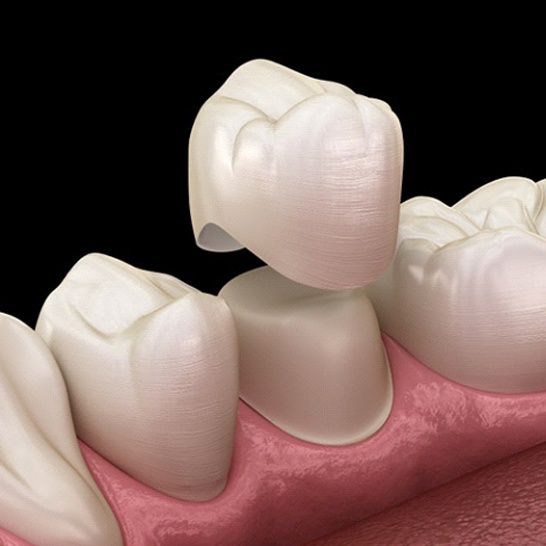 Placing a traditional dental crown requires two appointments. The first visit entails your dentist in Mission Viejo altering the tooth to ensure the crown fits properly. Then, impressions are taken and sent to a dental lab. While the lab technicians begin crafting your crown, you wear a temporary to protect your tooth. When you return a few weeks later, your temporary is switched out for your permanent restoration.
Alternatively, you may qualify for a CEREC dental crown that we can design, create, and place in a single day. After taking digital impressions, the computer develops a model for your crown and sends it to our in-house milling machine. This machine creates the crown from a sold block of pressed ceramic. Once it's done, we'll make sure your crown looks and feels right before bonding it to your tooth. The whole process should only take about an hour!
The Benefits of Getting a Dental Crown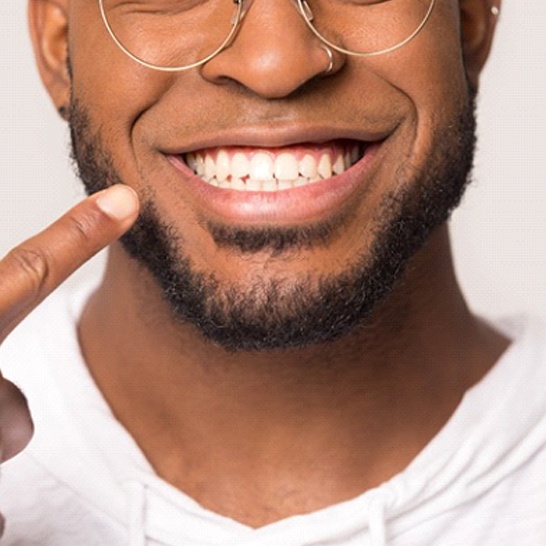 Dental crowns are one of the most common services we offer, and it isn't hard to see why! They provide multiple benefits, including:
They can save vulnerable teeth from becoming damaged even more, potentially saving them from having to be extracted.
With the right oral care, they can last for a decade or longer.
Dental ceramic is virtually indistinguishable from tooth enamel, so no one should even be able to notice that your crown isn't a "natural" part of your smile.
Crowns allow you to chew without discomfort.
In many cases, dental insurance will cover a significant portion of the cost of dental crowns.