Cosmetic Dental Bonding – Mission Viejo, CA
Concealing Problems, Improving Smiles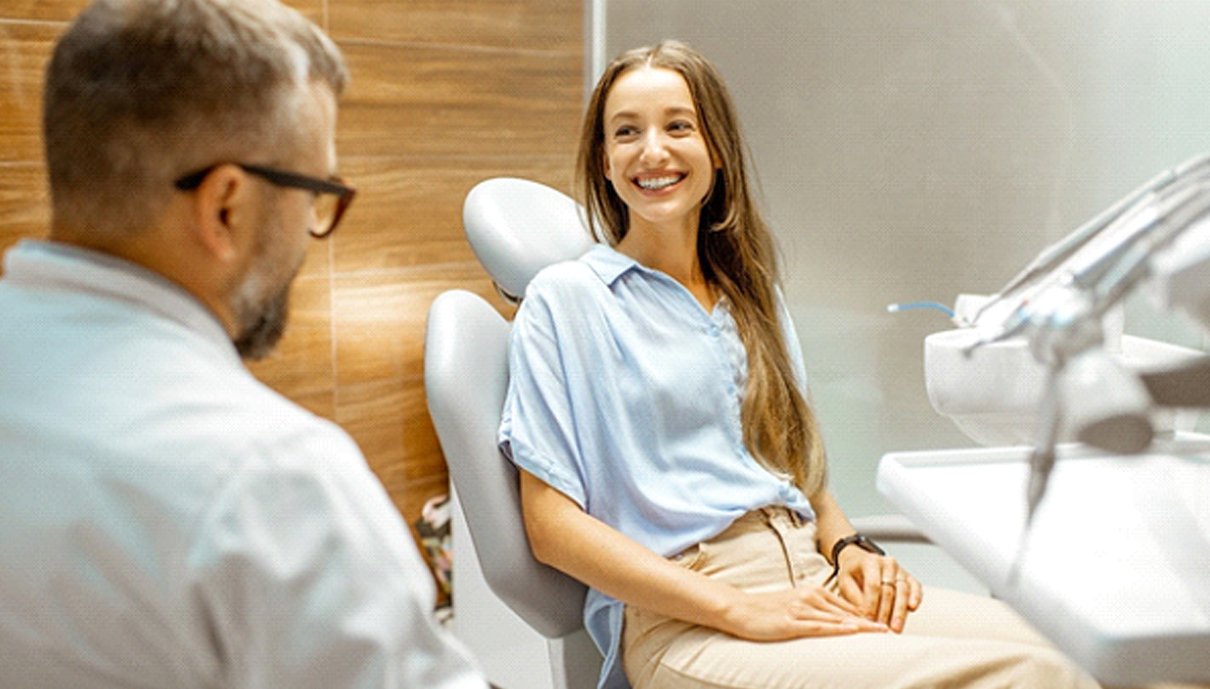 As a cosmetic dentist in Mission Viejo, Dr. Palmer is pleased to provide exceptional treatment for patients looking to conceal flaws and improve their smiles. With an array of available services designed to transform appearances, she and her team offer cosmetic dental bonding as a faster, less invasive, and more affordable solution. In just one visit, individuals can notice a dramatic difference in the way they look, allowing them to leave with greater confidence than before. Contact us to schedule an appointment to learn more.
Why Choose Palm Dentistry for Dental Bonding?
Dentistry with More Than a Decade of Experience
Color-Matched Composite Resin for Natural-Looking Appearance
Flexible Financing Available
Who is a Good Candidate for Cosmetic Bonding?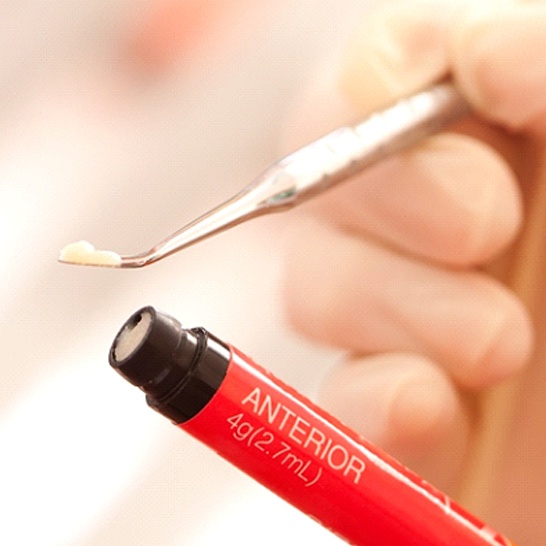 If you are in good general overall health, there's a good chance you'll be cleared to move forward with cosmetic dental bonding. Of course, the only way to know for sure is to schedule a consultation with Dr. Palmer to discuss your problem areas and your goals for treatment.
After examining your smile, should she discover any of the following, you'll find this type of treatment will likely lend the results you desire:
Chips
Cracks
Minor gaps
Minor misalignments
Stains
Discoloration
Apart from your overall health being in good condition, you'll also need to be free of tooth decay and gum disease. If you are showing any signs, we'll need to incorporate the appropriate method of treatment to address these issues.
The Cosmetic Bonding Process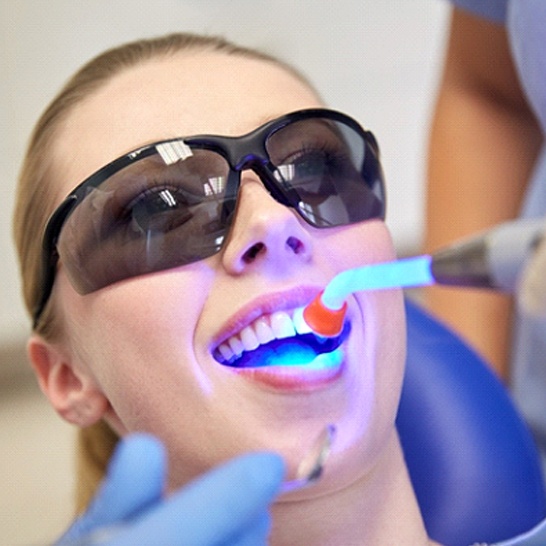 Cosmetic dental bonding is a less invasive process than traditional veneers because there is virtually no enamel removal needed. Instead, when you arrive, Dr. Palmer will thoroughly clean your teeth before lightly etching the front surface. This will ensure that the composite resin used adheres to the surface.
When ready, she will begin to place the color-matched resin onto the tooth enamel and start to shape and sculpt it to cover the minor imperfection. Using a curing light, she will hold it over the area to harden the resin before giving your tooth a final polish.
With proper care and maintenance, you can expect your cosmetic bonding to last several years.
The Benefits of Cosmetic Bonding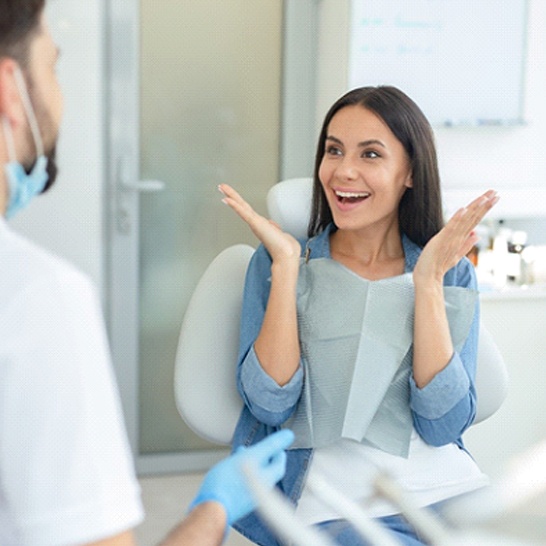 There are many unique benefits that come with cosmetic dentistry in general. From the improved confidence you'll experience to the more beautiful and exuberant appearance you'll possess, you can't go wrong when it comes to pursuing any type of cosmetic treatment. However, when considering cosmetic dental bonding, you'll discover there are immense advantages, such as:
The ability to keep more of your natural tooth structure because little to no enamel needs to be removed
The process takes only one visit instead of multiple
You can be in and out of your appointment quickly, allowing you to return to work much sooner
The cost is much more affordable than many other cosmetic solutions (i.e., veneers, metal-free dental restorations)
You can enjoy your new smile for many years as long as you commit to taking care of it