ZOOM! Teeth Whitening – Mission Viejo, CA
Effective & Long-Lasting Teeth Whitening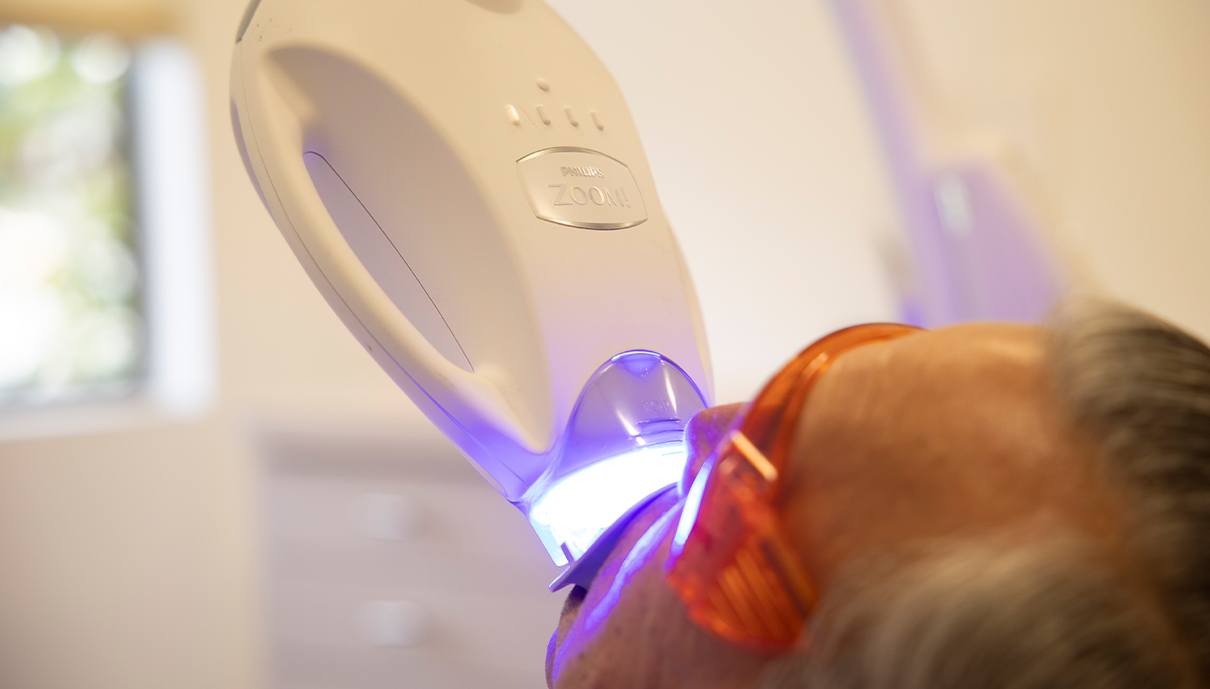 Depending on the foods you eat and how you practice oral care at home, you may have noticed that your smile isn't as bright and dazzling as you'd like it to be. Unfortunately, even a handful of stains can be incredibly distracting, especially if you feel self-conscious about your appearance. That's why at Palm Dentistry, we're proud to offer effective and long-lasting teeth whitening to help your pearly whites shine. With both in-office and take-home teeth whitening options available from ZOOM!, there's an option for everyone. Call our dental office today and we'll help you plan your next smile makeover, starting with ZOOM! Teeth Whitening in Mission Viejo, CA!
Why Choose Palm Dentistry For ZOOM! Teeth Whitening?
#1 Personalized Treatments from Your Friendly, Experienced Dentist
#2 Powerful & Fast In-Office Whitening Solutions
#3 Convenient & Comfortable Take-Home Whitening Available
Who Is a Good Candidate for Teeth Whitening?
Did you know that teeth whitening is one of our most popular cosmetic services? Not only is it reliable, fast, and cost-effective, but most patients who are interested in teeth whitening are good candidates for it! To ensure that ZOOM! teeth whitening is a good choice for you, we'll take a quick look at your teeth and gums during a consultation. Oral health issues like cavities, broken enamel, and gum disease can make teeth whitening uncomfortable, so if any of these problems are detected, we'll need to have them treated first.
How Does Teeth Whitening Work?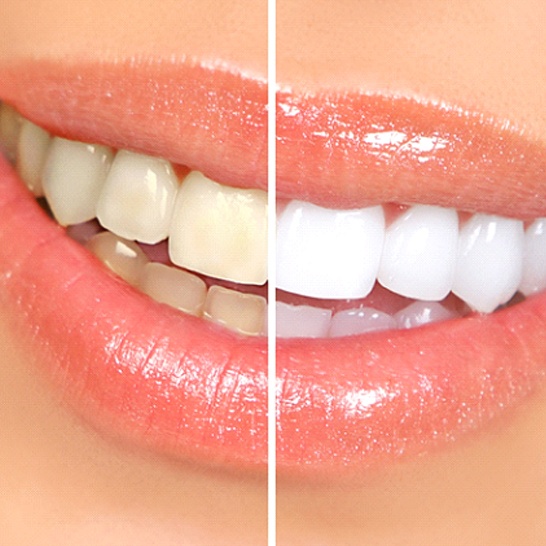 While there are many brands that create and sell teeth whitening products, there are few quite as powerful as ZOOM! While both the in-office and take-home whitening kits provided by our dental office are powerful, they are gentle enough to protect enamel, improve the luster of your smile, and reduce the risk of dental sensitivity. Read on to learn more about both of these excellent options.
In-Office Teeth Whitening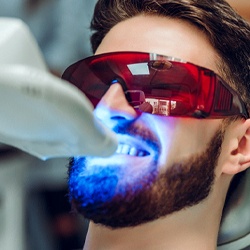 If you're looking for fast, dramatic results, an in-office teeth whitening treatment may be exactly what you're looking for. In as little as a single, hour-long appointment, we can take years of staining off your smile and brighten your teeth by several shades!
Take-Home Teeth Whitening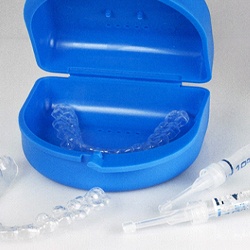 Alternatively, you may be interested in getting the same stunning results from the comfort of your own home. With one of our professional-grade, personalized take-home whitening kits, you can get a brilliant smile in about two weeks.
Tips for Maintaining Your Brighter Smile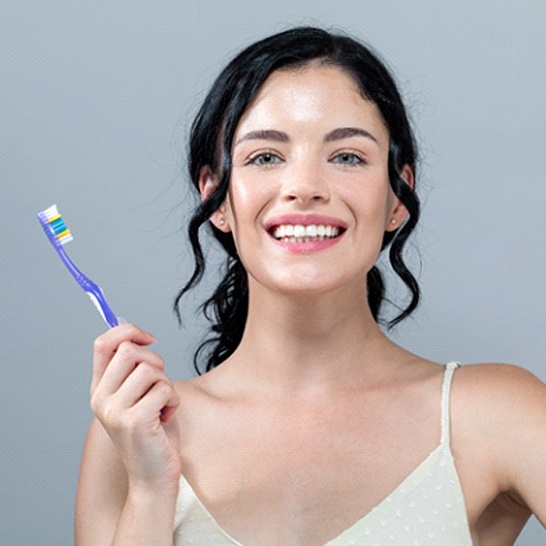 You can typically expect your ZOOM! teeth whitening results to last several months to a year or longer. Ultimately, how long your smile stays bright will depend on how you take care of it. To make the most out of your teeth whitening, keep these general tips in mind:
Brush your teeth for two minutes twice a day and floss daily
Drink plenty of water throughout the day
Don't overindulge in staining, dark-colored foods and beverages
Quit smoking, chewing tobacco, and/or drinking excessively
Visit us twice a year for routine checkups and whitening touchups!
Understanding the Cost of Teeth Whitening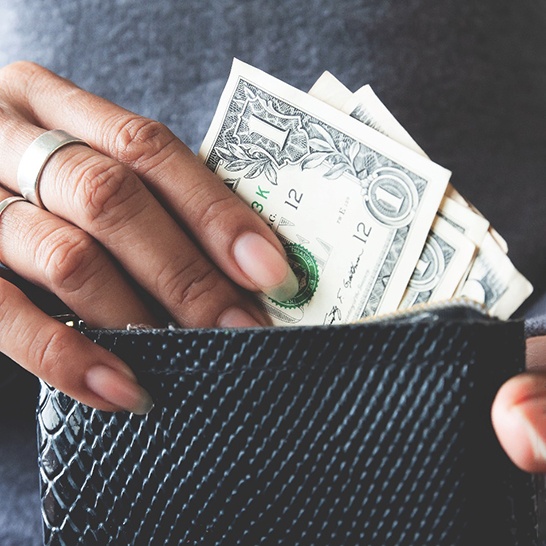 If you're considering getting teeth whitening to improve your smile, then you'll want to understand the overall cost of your treatment. The last thing you'd want is a surprise when it comes time to pay the bill. Furthermore, there are several kinds of teeth whitening methods out there, and it's important to know the difference between them in terms of price and quality of results. Read on to learn about what to expect from the cost of this cosmetic dental service, the various types to consider, and the ways you can make your procedure work within your budget.
Factors That Affect the Cost of Teeth Whitening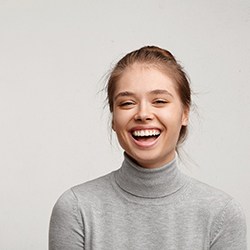 In many cases, teeth whitening can come with a set price for patients wanting to brighten their grins. That said, certain factors can impact the number of times you'll need the treatment to achieve the results you want. Some of the most common ones include:
The kind of discoloration you have (intrinsic vs. extrinsic)
The severity of discoloration or staining
Any additional or preliminary treatments, such as a filling or dental crown
Types of Teeth Whitening: What Do They Cost?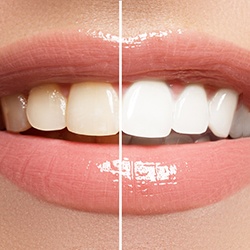 There are several ways to brighten your pearly whites, each of them with their unique price points. Here's what you can expect from each kind:
In-office teeth whitening can generally go anywhere between $400 and $800, or even $1,000 in rare cases.
Take-home teeth whitening kits can cost several hundred dollars.
Over-the-counter teeth whitening kits can go for around $100 or less.
Store-bought teeth whitening strips and gels are more affordable, as each box can cost between $20 and $40, which may contain enough material to last a couple of weeks.
Inexpensive Teeth Whitening vs. Professional Teeth Whitening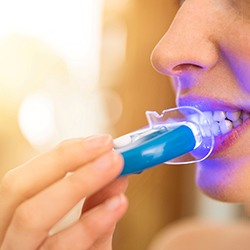 Even if over-the-counter teeth whitening may appear more cost-effective for your current budget, the quality will be sure to match the price. The general rule of thumb for cosmetic dentistry is the higher the value, the better the results. For instance, store-bought whitening strips and gels tend to provide lackluster results whereas in-office teeth whitening can significantly improve the shade of your teeth and last several months to a couple of years with proper care. Make sure to consider the kind of outcome you're looking for as well as how quickly you want to show off your newly brightened smile.
Options for Making Teeth Whitening Affordable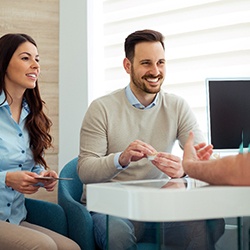 Like other cosmetic dental services, teeth whitening will likely not be covered by dental insurance. However, you can still explore alternative financing options to help you afford your treatment. Our team offers low-to-no-interest plans from CareCredit, which can split up the overall price of your dental work into monthly installments. This can help you save money and stay within your budget while whitening your smile!
Teeth Whitening FAQs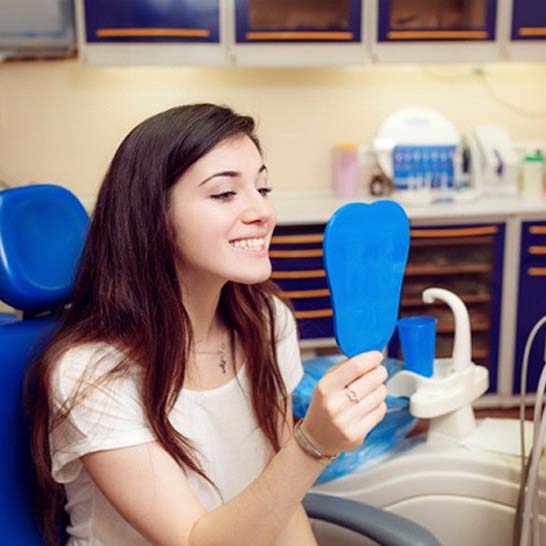 As you may have guessed, our professional ZOOM! Teeth Whitening treatment is one of the most popular services we offer here at Palm Dentistry. Still, we understand that the choice to improve your smile is one that shouldn't be made lightly, and that you might need some things to be cleared up before you begin the process. Of course, your cosmetic dentist in Mission Viejo will be more than happy to answer your questions during your consultation , but in the meantime, we've provided the answers to some of the questions we get asked the most often.
What's the Difference Between Store-Bought and Professional Teeth Whitening?
If you walk into your local pharmacy or grocery store, or even browse many websites, you'll find that there's no shortage of teeth whitening gels, strips, rinses, and similar products. While these options may seem like a cheaper and more convenient alternative to professional whitening, the results they provide are unlikely to live up to your expectations. They use watered-down bleaching solutions and one-size-fits-all applicators, meaning they barely make a difference in the shade of your teeth, and they often cause tooth sensitivity and gum irritation. Professional teeth whitening, on the other hand, is designed with your comfort and safety in mind; our ingredients are clinically proven to be safe and effective at dramatically transforming your smile.
Does Teeth Whitening Hurt?
Using over-the-counter teeth whiteners incorrectly, or too often, can all too easily lead to discomfort in your teeth and gums. Luckily, you won't need to worry about that with professional ZOOM! Teeth Whitening in Mission Viejo. We use only the highest-quality ingredients that are carefully formulated to minimize painful sensitivity. Additionally, every single one of our treatments is customized to meet each patient's unique needs. If, for example, you've dealt with sensitive teeth in the past, please let us know; we'll adjust your whitening treatment to reduce the risk of discomfort.
Does Teeth Whitening Work for Everyone?
Our professional bleaching gel can permeate the enamel to dissolve deeply set stains that are several years old. With that being said, there are some situations where teeth whitening may not be the ideal treatment for you. For instance, stains that developed from an injury or infection inside of the tooth cannot be removed by simply bleaching the enamel. The same reasoning applies to discoloration that occurred as a result of overexposure to fluoride during childhood or taking certain medications. In cases like these, we may recommend another cosmetic treatment, such as dental bonding or veneers , in order to create the bright, attractive smile you deserve.
Is Teeth Whitening Permanent?
Unfortunately, even ZOOM! Teeth Whitening cannot deliver permanent results. After all, your teeth are porous, so they'll naturally become discolored again over time as they're exposed to the pigments in the foods and beverages you consume. However, you can expect your smile to stay bright for much longer after our whitening treatment than you would with a store-bought solution. Depending on how well you care for your smile, your results can last anywhere from a few months to a year or two, possibly even longer. Some good ways to prolong your results include maintaining great oral hygiene, visiting our office for checkups and cleanings every six months, avoiding tobacco, and limiting foods and drinks that discolor teeth.