August 18, 2022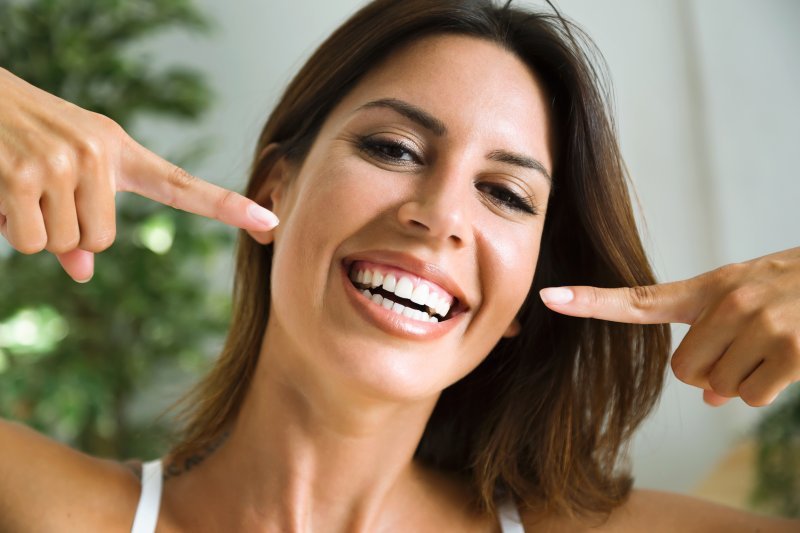 Are you looking to improve the appearance of your smile? There are many different cosmetic treatments available to help patients feel more confident about how their teeth look. While there is a huge amount of information online that helps you become informed about how different cosmetic dental treatments and procedures work, there is also a lot of misinformation. It can be difficult to know what is true and what isn't. To help you get the facts straight, here are a few common myths about cosmetic dentistry, and the real facts behind them.
Myth #1: Cosmetic Dentistry Is Only for How You Look
Many of the cosmetic treatments that are available are done solely for the appearance of teeth. However, there are some that also have benefits for your oral health. For instance, dental crowns can improve the appearance of your teeth, and they can help to protect damaged teeth from additional harm. Invisalign makes your teeth look more uniform, but it also corrects bite issues that can cause further issues. Both veneers and direct bonding can correct cracks and chips before they become worse.
Myth #2: Dental Bridges Are Best for Replacing Missing Teeth
Bridges have been used for many years and are a great solution for tooth loss, but they aren't the best option for everyone. For many patients, dental implants are superior because they offer additional benefits. They feel like natural teeth, prevent jawbone deterioration, are easy to maintain, prevent misalignment, and are long-lasting.
Myth #3: Over-the-Counter Teeth Whitening Is Just as Good as Professional
When it comes to teeth whitening, over-the-counter kits aren't usually very effective. They can also be harmful to your gums and enamel. Instead, talk to your dentist about professional teeth whitening. Professional teeth whitening is both safe and effective as it is customized just for you. This way, you can achieve beautiful results without risking your smile.
Myth #4: Direct Bonding Is the Best Option for Chipped Teeth
Dental bonding uses composite resin that is sculpted to the tooth to cover up imperfections. This is a great option for many people, but it isn't always the best long-term solution. Another excellent option is a veneer. They are more durable and can last up to 15 years or longer with proper maintenance.
Don't let misinformation about cosmetic dentistry fool you. Instead, ask questions to your dentist. This way, you can make an informed decision about your smile.
About the Author
Dr. Sienna Palmer earned her dental doctorate from the distinguished Ostrow School of Dentistry at the University of Southern California and is committed to continuing education to keep her knowledge and skills sharp. In addition to being Invisalign Certified, she has taken several courses through the Academy of General Dentistry as she works towards her Fellowship. For more information on cosmetic dentistry or to schedule an appointment at her office in Mission Viejo, visit her website or call (949) 365-0951.
Comments Off

on Debunking 4 Myths About Cosmetic Dentistry
No Comments
No comments yet.
RSS feed for comments on this post.
Sorry, the comment form is closed at this time.