August 14, 2021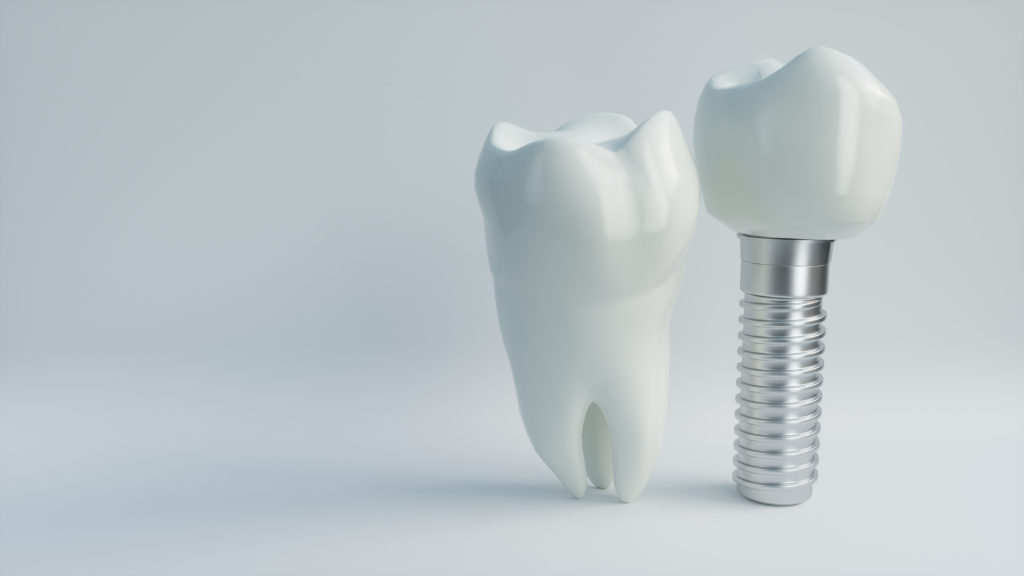 Traveling is one of life's greatest pleasures. But when you're traveling by air, one major stressor is getting through airport security. And the last thing you need is the added worry of not knowing if your dental implants will set off the metal detectors or not. But while this certainly can happen, you'll be glad to hear that it's relatively rare and that most people get through security without any problems. Learn more below about how metal detectors work and why dental implants don't usually set them off!
The Basics of How Metal Detectors Work
Metal detectors produce an electromagnetic field that surrounds an object and creates a type of "echo" which is then measured and produces a numerical reading (i.e., the larger or longer the echo, the higher the reading).
Imagine you step into a large room where the floor, ceiling and walls are made of stainless steel and shout your name loudly. Next, you do the same thing in a room with carpet and lots of plush furniture. Chances are you won't hear an echo at all in the second room, but you'll definitely hear one in the room lined with metal.
Similarly, in a metal detector, non-metal materials create a shorter echo and smaller reading, whereas metals produce a longer echo (and a higher reading) that triggers the alarm.
Will Your Dental Implants Set Off a Metal Detector?
There's no question that dental implants are one of the best investments you can make in your oral health. No other tooth replacement option gives you the same chewing strength or preserves your jawbone while still feeling incredibly natural. Not to mention that they can last a lifetime!
With the many advantages dental implants offer, it's easy to see why around 3 million Americans have at least one. And with so many implants going through airport security each year, they're bound to be found occasionally, although it's fairly rare. Here are three possible reasons that could explain why they usually go undetected:
Dental implants are small – Small amounts of metal simply aren't detected as easily, and dental implants are usually just 3-5 mm in diameter and 6-15 mm in length.
Implants are insulated by your jaw – While this theory hasn't been proven, it could be one variable that prevents dental implants from triggering metal detectors.
Titanium isn't as magnetic as other metals – Certain metals (such as nickel) that are used in joint replacements are more magnetic and therefore likelier to set off metal detectors than titanium, which is what implants are typically made of.
At the end of the day, dental implants aren't cause for concern when going through airport security. And with the many ways they benefit your smile, they're well worth any outside possibility of being detected!
About the Author
With over 10 years of experience in the dental field, Dr. Sienna Palmer is truly passionate about helping her patients achieve great oral health. With a focus on education, she's always happy to answer any questions her patients have, including whether their dental implants will set off metal detectors or not. If you have any questions about your oral health or would like to schedule an appointment, she can be reached via her website or at (949) 365-0951.
Comments Off

on Will Dental Implants Set Off Metal Detectors at the Airport?
No Comments
No comments yet.
RSS feed for comments on this post.
Sorry, the comment form is closed at this time.