January 8, 2023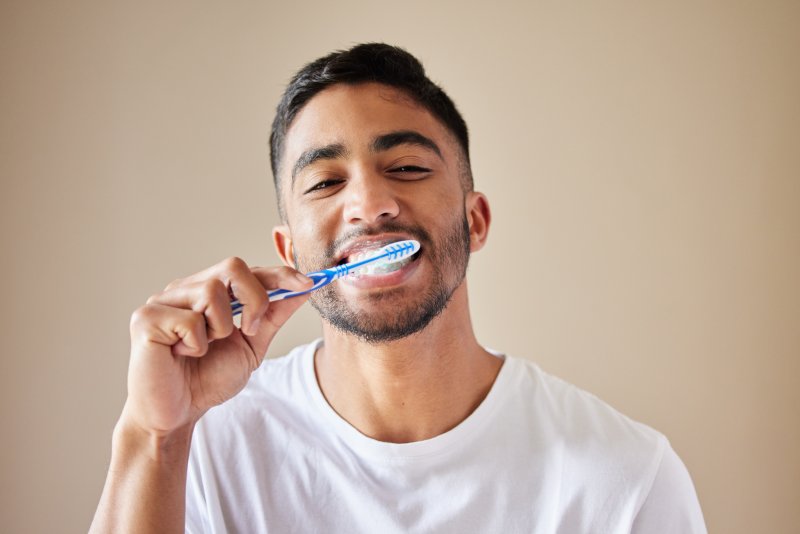 Veneers are like little pieces of fine art that are placed in your mouth, and like any piece of art, they need to be maintained if you want them to look their best. Part of what goes into veneer upkeep is selecting the right toothpaste. As it turns out, some of the most common toothpaste for enamel can actually be damaging to your veneers. Here is some toothpaste that you should avoid using on them.
Types of Toothpaste to Avoid with Veneers
The most important thing to remember when it comes to picking toothpaste for your veneers is to understand which ones could potentially damage them. As it turns out, some of the most common kinds of toothpaste scratch or weaken your new smile. For example:
Abrasive Toothpaste
In recent years, abrasives like baking soda and charcoal have become common additions to toothpaste. When used on enamel, that toothpaste can potentially scrape away stains that have built up. The science on charcoal is tenuous, but there are studies that support baking soda's whitening abilities.
However, the porcelain used in veneers is considerably softer than your enamel, so abrasives that are perfectly fine for your natural teeth can actually scratch and damage your veneers.
Whitening Toothpaste
Hydrogen Peroxide is the ingredient used most often in professional whitening solutions, and it works extremely well on your natural teeth. So much so that many whitening toothpastes have begun to incorporate it into their products.
However, hydrogen peroxide doesn't work the same way on veneers. Not only is it unable to whiten the porcelain effectively, but hydrogen peroxide can weaken the bonding cement that attaches your veneers to your teeth.
What Toothpaste Should I Use on My Veneers?
The most important thing when selecting toothpaste for your veneers is to ensure that you avoid these two kinds: toothpaste that is either too abrasive or contains hydrogen peroxide. Outside of those, any toothpaste that contains fluoride should be able to keep your veneers in good condition.
When you've finally selected your toothpaste, just use it as normal; use a soft-bristled brush to clean your veneers twice a day, and you'll see them last for years and years to come.
About the Author
Dr. Sienna Palmer became a dentist because she loves to make people smile. Whether you need to treat a toothache or completely transform the way you look, she's happy to help you get the smile that you deserve. Dr. Palmer graduated from the distinguished Ostrow School of Dentistry at the University of Southern California, and is a proud member of the American Academy of Cosmetic Dentistry.
If you have any questions about taking care of veneers, we can be reached at our website or by phone at (949) 365-0951.
Comments Off

on What Kind of Toothpaste Should I Use on My Veneers?
No Comments
No comments yet.
RSS feed for comments on this post.
Sorry, the comment form is closed at this time.