September 9, 2022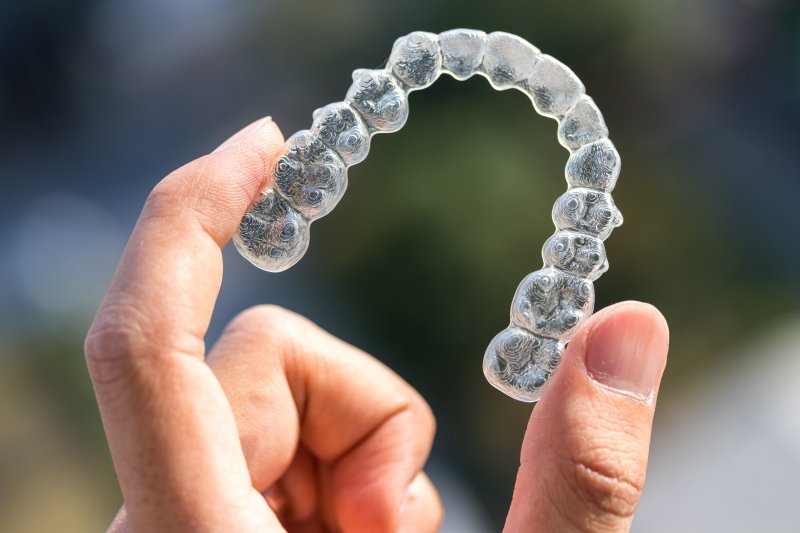 If you plan to get Invisalign, you're probably happy about its advantages. After all, its trays can straighten teeth without the need for brackets and wires! However, aligners' convenience doesn't mean you shouldn't prepare for them. Going into treatment blind will put your aligned smile at risk. That said, you'll want to know a few things before starting the Invisalign process. Luckily, your Mission Viejo dentist is here to lay those facts out. Read on to learn four important aspects of your future alignment journey.
You Might Have a Lisp at First
As you start wearing aligning trays, they might give you a slight lisp. If so, it'll likely be mild — some will think it's very noticeable, while others feel it's barely there. Either way, you'll adjust as you speak more often with the trays in your mouth.
On rare occasions, though, some patients' lisps don't go away within the first few weeks. Should that happen to you, let your dentist know; it could be that your aligners aren't fitting right.
Invisalign Will Change Your Eating Habits
Since you'll be wearing your aligners 22 hours daily, they'll probably change your eating and drinking habits.
For one thing, your dentist will (rightly) tell you only to drink water when the trays are in. Other beverages — especially acidic ones like coffee and soda — would get caught in your aligners and potentially erode your teeth. The water would also help since the trays can dry your mouth.
You also need to remove your trays before eating anything. Otherwise, the force from your chewing could damage the aligners and reduce their effectiveness.
Your Oral Care Routine Might Take Longer
For treatment to stay on track, you'll need more than the usual twice-a-day brushing and once-a-day flossing. Instead, you should brush and floss your teeth after each meal and before reinserting the aligners. If you don't, you'll trap leftover food debris on your pearly whites.
For the aligners themselves, it's OK just to brush them with toothpaste.
The Treatment's Cost Can Vary
Invisalign's price isn't fixed. How much you pay for it will depend on two factors: treatment complexity and location.
If you have severe alignment issues, your expenses will go up. Naturally, added treatment time and more aligner trays will make things costly.
Furthermore, dentists in different places will charge different rates. Where and who you get Invisalign from could change the price by thousands of dollars.
Knowing the items above gives you a better idea of what to expect from Invisalign. From there, your journey to straight teeth will go more smoothly!
About the Practice
Palm Dentistry is based in Mission Viejo, CA. As led by Dr. Sienna Palmer, the practice provides high-quality dentistry tailored to your needs. To that end, its staff offers personalized preventive, cosmetic, and restorative dentistry, as well as emergency procedures. The team is also a certified provider of Invisalign clear aligners and dental sedation! For more information or to book an appointment, you can reach them on their website or by phone at (949)-365-0951.
Comments Off

on What You Should Know Before Starting Invisalign
No Comments
No comments yet.
RSS feed for comments on this post.
Sorry, the comment form is closed at this time.