May 3, 2022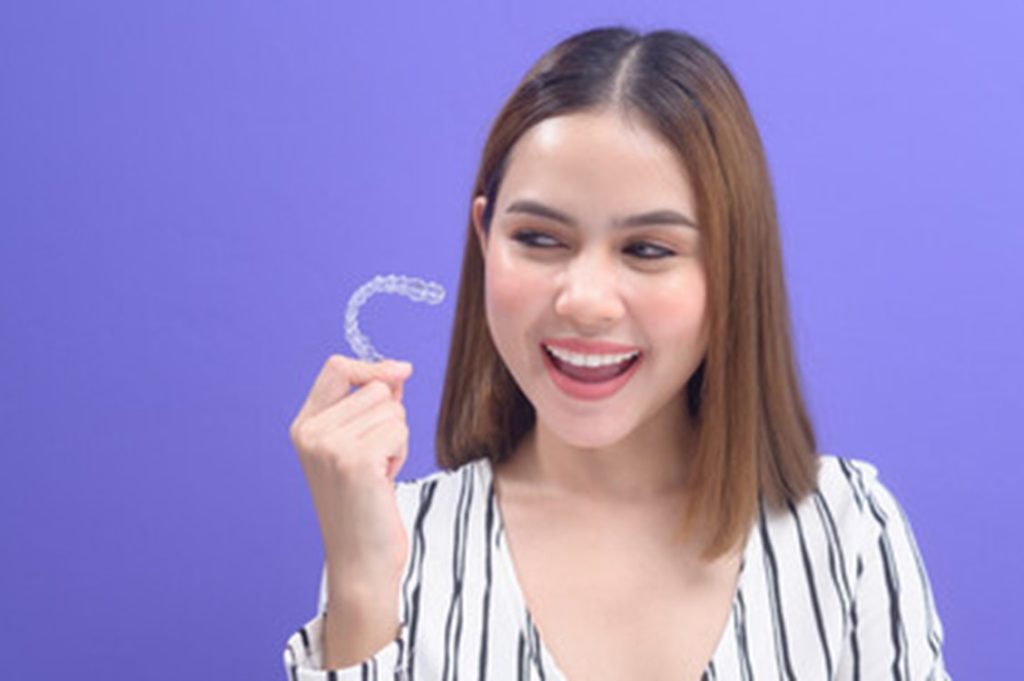 If you've just started your Invisalign treatment, congratulations! A straighter and healthier smile is in your future, assuming your treatment is successful. And a large part of your treatment's success is dependent on your willingness to wear your trays for 22 hours every day. That said, some patients run into difficulties concerning this mandatory wear time. Keep reading to learn more about why this rule is so significant, along with some ways for you to easily follow it and ensure your aligners can do their job.
Why the 22-Hour Rule Matters
Even though it might seem arbitrary, there's an important reason for the 22-hour rule. Invisalign works by gradually shifting your teeth into a correct, straighter position. These micro-movements are spread out over months to help minimize the amount of discomfort that patients sometimes experience. Each set of trays is worn for a predetermined amount of time, usually two or so weeks, before you advance to a new set.
As weeks go by and you progress through your different sets of trays, the newer trays will be straighter than the previous ones to match your teeth's progress. However, this is all under the assumption that the trays are worn for 22 hours every day. This is the only way to ensure your teeth are making the necessary amount of progress. Even missing a few days or hours can set you back: be diligent!
How to Easily Meet Your Mandatory 22-Hour Wear Time
Wearing your aligners for 22 hours a day might seem like an impossible task at first; however, it's quite doable and gets much easier with time! Consider the following:
Remove your aligners for a set amount of time each day – Aim to take your aligners out for about 15 minutes to eat breakfast, half an hour at lunch, and about an hour at dinnertime. This should give you plenty of time to eat and also clean your aligners without compromising the 22-hour rule.
Advance to your next set of trays before bedtime – This will allow you to sleep through the initial discomfort of wearing your new trays.
Try to multi-task when wearing your aligners – If you aren't wearing your trays, you should consider cleaning them as you're eating to save yourself some time.
Maintain an oral hygiene routine – You should brush and floss after every meal prior to replacing your trays; this is extra important throughout your treatment!
Take advantage of technology to assist you – Apps like Tray Minder can help you monitor your wear time throughout the day. Setting a timer can also help you remember to pop your trays back in after eating.
To avoid complications and ensure that your Invisalign can correctly straighten your smile, you must wear your aligners for 22 hours a day. Follow these tips to ensure that you're able to do this; the results are well worth it!
About the Practice
Palm Dentistry proudly serves patients and families in the Mission Viejo area under the leadership of Dr. Sienna Palmer! Dr. Palmer received her dental doctorate from the distinguished Ostrow School of Dentistry at the University of Southern California and has taken several courses through the Academy of General Dentistry as she works towards her fellowship. Her practice offers many available services, including Invisalign! If you have any questions for Dr. Palmer or would like to schedule a visit, feel free to contact her online or by phone: (949) 365-0951.
Comments Off

on Tips for Meeting Your 22-Hour Wear Time with Invisalign
No Comments
No comments yet.
RSS feed for comments on this post.
Sorry, the comment form is closed at this time.