January 13, 2022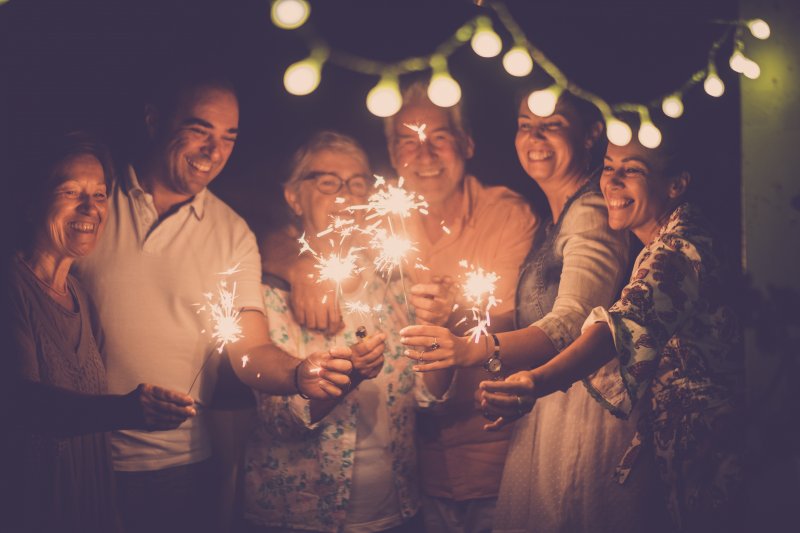 When you see your smile in photos or videos, are you satisfied with how it looks? Do you wish that your pearly whites represented you better? If you aim to achieve a healthy smile, New Year's resolutions are the perfect way to do it! You can use them to set goals for your oral health over the next year. If you want some ideas for how you can improve your smile by next January, check out these five New Year's resolutions.
#1: Visit the Dentist
During your biannual dental visits, your hygienist with thoroughly clean your teeth and around your gum line to remove plaque and buildups of tartar. This will lessen your chances of developing oral health issues like cavities and gum disease. Once your cleaning has been completed, your dentist will do a thorough exam to determine if there are any oral health issues that need treating. The sooner problems are caught, the less damage they will do to your mouth.
#2: Brush Better
Brush your teeth once in the morning and once at night. Removing plaque and bacteria from your pearly whites will lower your chances of developing oral health issues. You should also brush your tongue or use a scraper tool to remove bacteria and give yourself fresher, cleaner smelling breath.
#3: Floss More Often
If you choose not to floss your teeth, this leaves 40% of plaque on your pearly whites. Make sure to floss at least once per day, preferably before you go to bed. This will lessen your chances of developing cavities between your teeth and prevent other oral health issues from developing.
#4: Eat A Tooth-Healthy Diet
Cookies, cakes, and other sweet and carb-heavy foods and drinks can raise your chances of tooth decay. Acidic foods and drinks like soda can also damage your enamel. To protect your teeth from harm, cut back on your intake of these things and make sure to consume more tooth-healthy treats, including:
Fruits and vegetables, such as pears, apples, strawberries, carrots, kiwi, and celery
Low-fat and fat-free dairy products like milk, plain yogurt, and cheese
Lean meats and fish like turkey, chicken, beef, salmon, and pork
Leafy greens like lettuce, spinach, and kale
#5: Whiten Your Smile
If coffee, tea, and other dark or highly pigmented beverages have stained your teeth, ask your dentist what whitening options they have available. You can also cut back on your intake of these drinks to limit staining or sip them through a straw so they don't have as much contact with your smile.
Now that you have some ideas for how you can improve your smile in the new year, start taking the necessary steps to improve your oral health. With these resolutions, you'll be the proud owner of a gorgeous grin before you know it!
About the Practice
If you need help coming up with ways to improve your smile, Palm Dentistry can assist you in making attainable New Year's resolutions for better oral health. From improving the look of your teeth to taking better care of your pearly whites by brushing and flossing more often, they can help you make your way towards the healthy smile you've always wanted. To make an appointment with Palm Dentistry or for more information on their many service offerings, call their office at (949) 365-0951 or visit their website.
Comments Off

on 5 New Year's Resolutions for a Healthy Smile
No Comments
No comments yet.
RSS feed for comments on this post.
Sorry, the comment form is closed at this time.